COME AND VISIT US!
We can't wait to help you decide on your perfect Hot Tub. Please fill out the form below and choose a date and time that works best for you.
WHAT YOU NEED
TO KNOW…
We are currently offering both physical appointments for those who would like to see our hot tubs in person, and also virtual appointments for those who would like to check out our hot tubs from the comfort of their own home.
We kindly ask that for virtual appointments, you pre-download the Zoom meetings
app on your phone, tablet or desktop. Unless you have requested a Facetime call
through WhatsApp. Please ensure that you have a good internet connection before
your appointment.
Appointments are capped at 1 hour, if you have any questions about this prior to scheduling an appointment with us, please don't hesitate to contact us.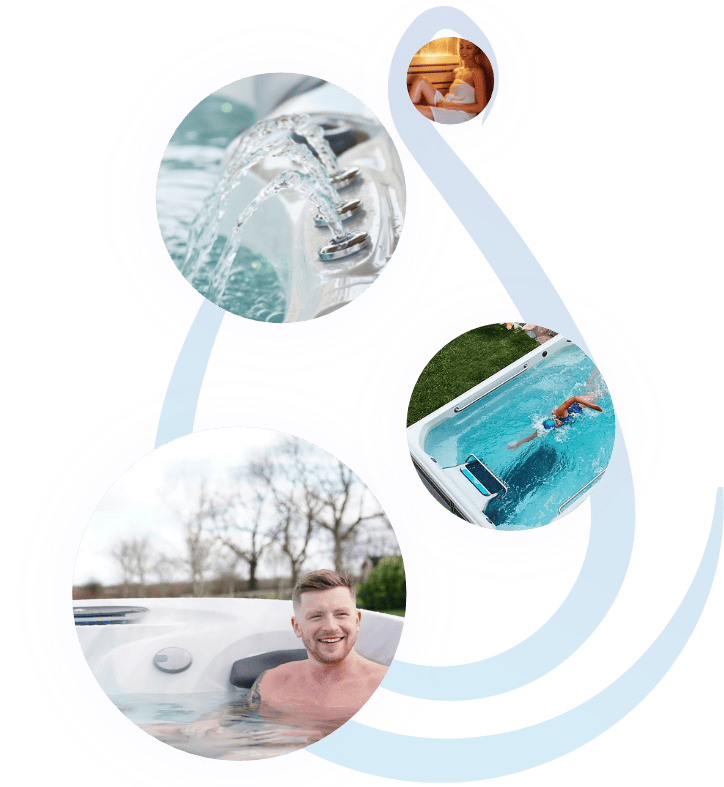 WHAT PEOPLE SAY ABOUT US
"Mike and Heather were so patient and helpful with advice on the best hot tub for my needs and the space I had in my small garden. Cannot recommend them enough. A great local family run business."
"Greatest variety of hot tubs in north wales. Well informed experienced staff always willing to help and advise without pressure. After sales service second to none."
"Excellent service from this family run business. After-sales support is fantastic from very friendly and knowledgeable staff. Well stocked showroom for all your essentials. This company offers great local service in North Wales."
"Concept Spa have been just brilliant helping us to choose a hot tub for our holiday property on Anglesey. Nothing is too much trouble and they have really gone the extra mile."
"Brilliant family company. Nothing was too much trouble for them. Our experience from initial advice to delivery and installation all first class. Highly recommend Concept Spa for anyone thinking of purchasing a hot tub."
"I can not recommend this company highly enough! Jack's customer service, communication, advice, delivery and the hot tub itself were all outstanding. Thank you 🙏🏼"
"Amazing company and great service. The whole process is so easy and simple and nothing is too much trouble. Excellent value for money too and love my hot tub. Highly recommended."
"Had our fabulous hot tub delivered this week and would like to thank Heather, Mike, Bobbie and the team for everything. Excellent, friendly service since our first visit, a fantastic family run business."
"Concept Spa have been a dream to work with! Excellent customer service and after care. Their staff are knowledgeable, friendly and eager to please. Thank you Concept Spa!"
"Great Company to work with, amazing customer service. Genuine Family run business that cares about the products they sell and their customers."