Finance available. Deposits from just £200.
OVERVIEW
Dimensions: 220cm x 156cm x 90cm
The Topaz is a 3-person hot tub that's made specifically for hydrotherapy, it has 2 x 3HP pumps and 64 jets. There's also a circulation pump, a wide variety of jets, and even a reverse-moulded collar seat for neck and shoulder therapy. The Topaz offers premium level specification, such as backlit waterfalls, Ozone sanitation and a Bluetooth music system. This is a high-end 3-person hot tub that both looks great and feels great.
CALCULATE FINANCE
ADD FINANCE
Please Note: finance calculations are estimated, we will contact you after your purchase to finalise pricing.
LED lighting
Ozone
Bluetooth music
Massage focused
Wifi (optional)
A Closer Look At The Topaz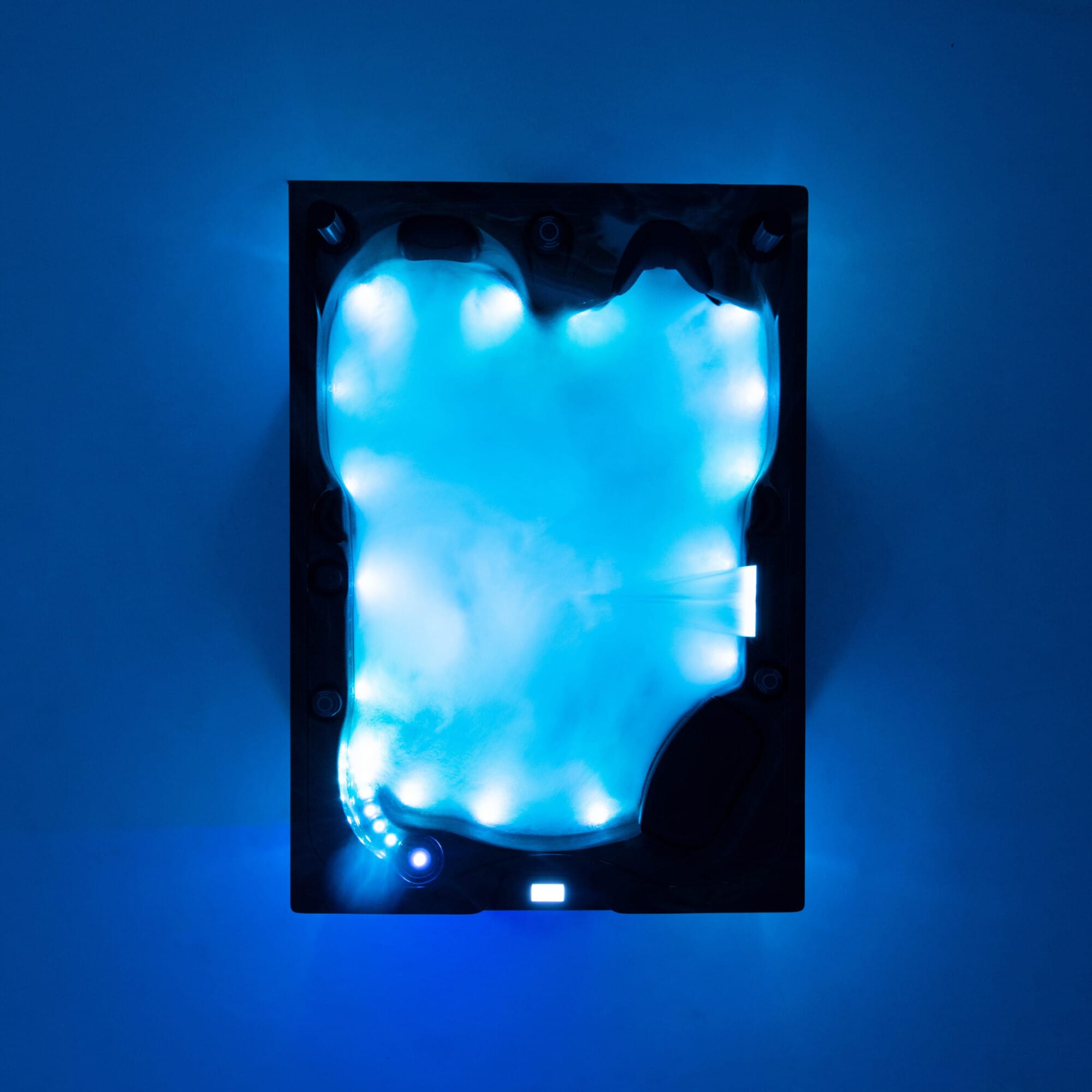 LIGHTING
Including LED lighting around the waterline, a base light in the footwell, illuminated cup holders, backlit jets and exterior cabinet lighting.
The Topaz also includes 2x backlit waterfalls which look very impressive.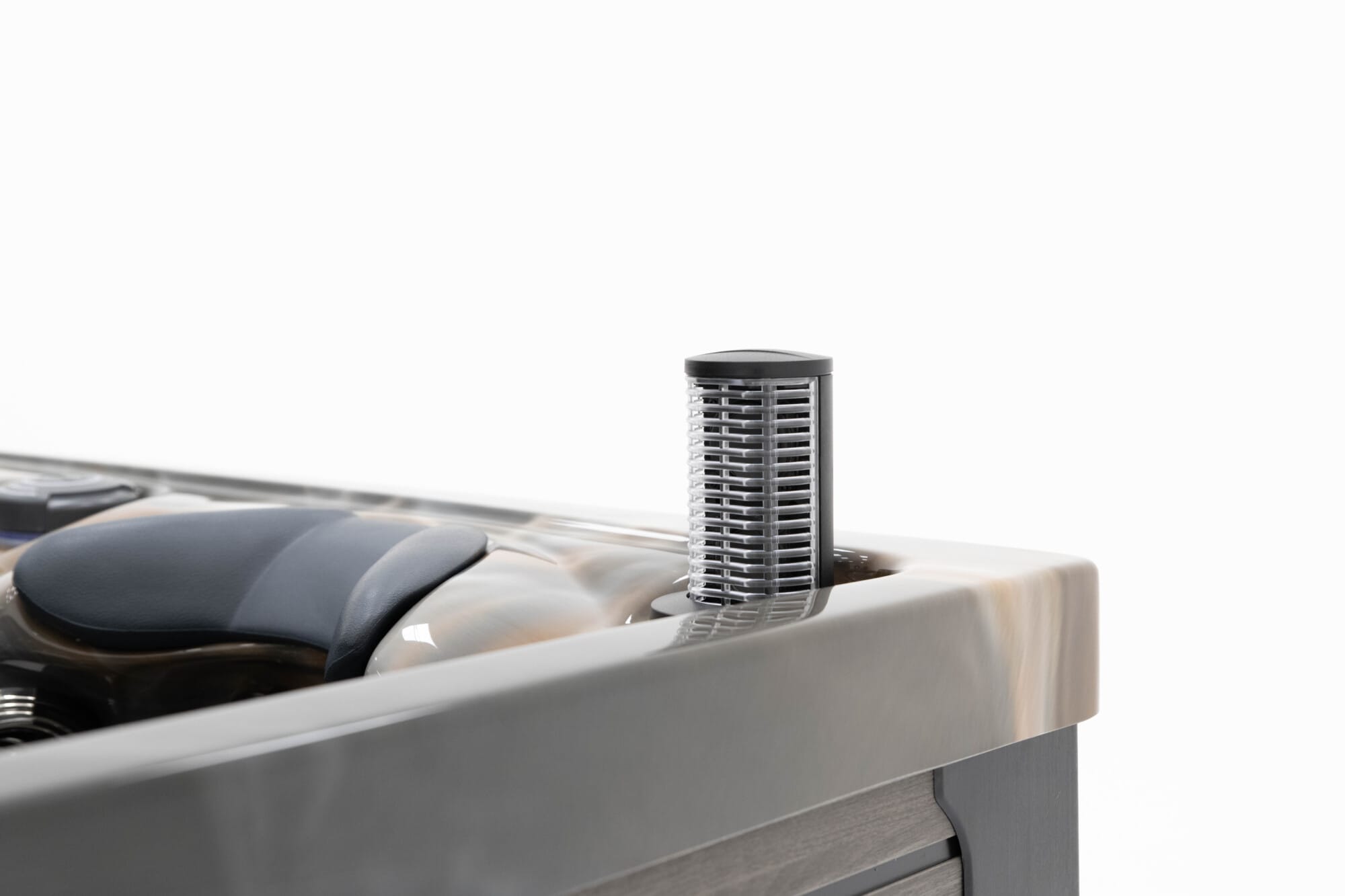 BLUETOOTH MUSIC
The Topaz comes as standard with a high-quality Bluetooth music system and pop-up speakers.
INSULATION
Insulation is a vital feature of any hot tub. It plays a huge part in your hot tub's heat retention, meaning that the level and quality of your hot tub's insulation will directly affect your day-to-day running costs.
The Topaz is insulated with Platinum Spas Premium Shield which combines five different types of insulation to retain the heat within the cabinet.
Around the perimeter and on the floor of the hot tub you will find a reflective foil to rebound some heat that would otherwise be lost from components such as the pumps and the heater. Finally, the Topaz is also equipped with reflective polyurethane foam boards inside the side panels. This keeps the heat in and the cold out.
Let's break it down:
The base has a reflective foil wrap
The cabinet has thick foil-coated insulation panels fitted into it
The shell has several layers of ultra-efficient spray foam
The hot tub has an additional 360-degree wall of reflective foil wrapped around the steel structure locking in heat
The hot tub comes as standard with a well Insulated cover
MASSAGE
If you're someone who thinks that they would benefit from a high-quality and tailored hydro-massage. Then you have to consider the Topaz.
The Topaz features 2 x bucketed lounge seats, both of which have jets that target your wrists, calves, thighs and feet. Perfect for those who love to walk, run, hike or cycle. Both loungers have jets that target different areas of the back, with one of the loungers even having a reverse moulded collar seat to target the neck and shoulder area. This makes the perfect seat for anyone with upper body pain or stiffness.
The third seat is slightly elevated, which is ideal for cooling down and/ or small children.
As you look at each seat individually, you will notice that each seat has a different arrangement of jets. The reason for this is so that each seat offers a different massage from the rest. We recommend spending at least 5-10 minutes in each seat to reap the maximum benefit.
The Topaz comes as standard with a mixture of rotational jets (for deep tissue massage), larger directional jets and smaller jets. This particular model has 2 x 3hp pumps and 64 jets, meaning that you can be assured that the massage in this hot tub is both powerful and of high quality.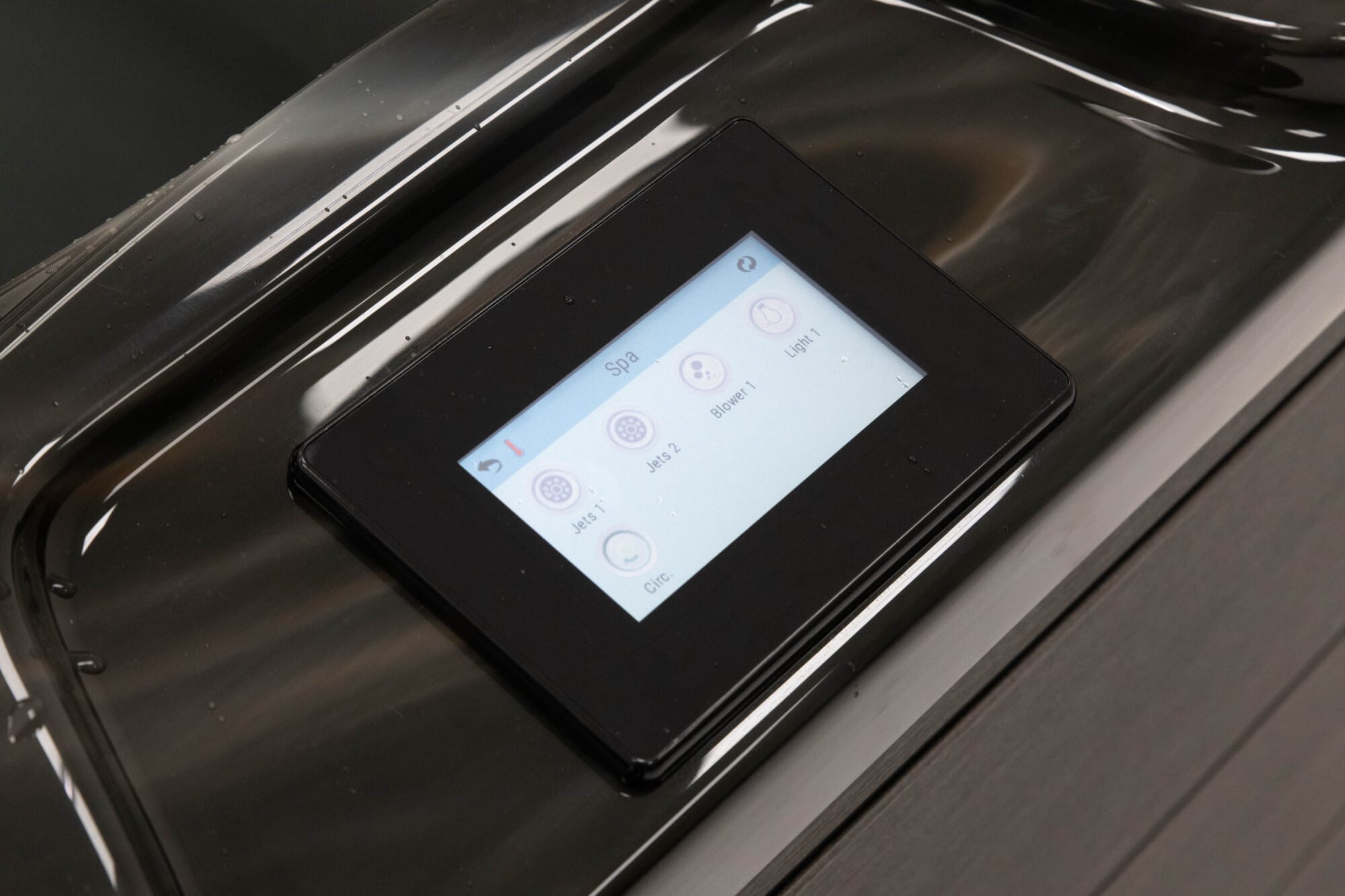 CONTROL SYSTEM
The Topaz comes as standard with a Balboa Spa Touch 2, touchscreen control panel. This makes navigating the settings of the hot tub easy.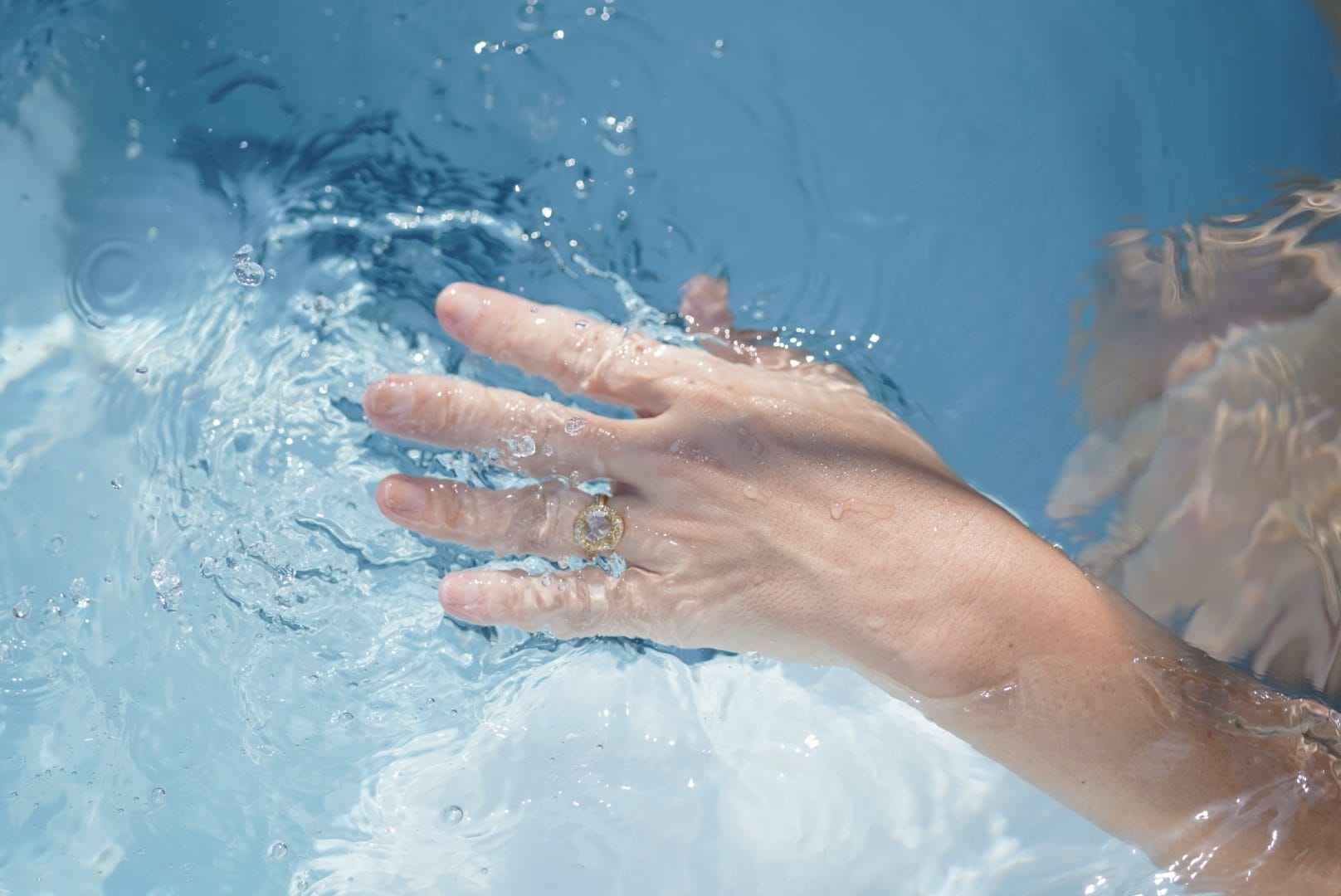 WATER PURIFICATION
Clarity of water is important, that's why this hot tub utilises the very latest in Ozone technology. But what does Ozone do? When used in conjunction with your regular hot tub sanitiser (e.g., chlorine or bromine), ozone will help to kill pathogenic bacteria, viruses and germs. Which means that you'll in turn need less sanitiser, helping to reduce the amount you spend on chemicals whilst keeping your spa water cleaner and clearer.
SPECIFICATIONS
Seat Layout
2 x loungers 1 x seat
Dimensions
220cm x 156cm x 90cm
Circulation Pump
1 x 0.5hp
Electrical Requirements
32 amp
Insulation
Platinum Premium Shield
Average Spa Volume
700 litres
Control System
Balboa, Spa Touch 2
Water Features
Backlit waterfalls
More Information
INTERESTED IN THIS PRODUCT?
WHY NOT ADD TO YOUR CART!
Get in touch with us and our expert team will be happy to help answer any questions you have
WHAT PEOPLE SAY ABOUT US
"Mike and Heather were so patient and helpful with advice on the best hot tub for my needs and the space I had in my small garden. Cannot recommend them enough. A great local family run business."
"Greatest variety of hot tubs in north wales. Well informed experienced staff always willing to help and advise without pressure. After sales service second to none."
"Excellent service from this family run business. After-sales support is fantastic from very friendly and knowledgeable staff. Well stocked showroom for all your essentials. This company offers great local service in North Wales."
"Concept Spa have been just brilliant helping us to choose a hot tub for our holiday property on Anglesey. Nothing is too much trouble and they have really gone the extra mile."
"Brilliant family company. Nothing was too much trouble for them. Our experience from initial advice to delivery and installation all first class. Highly recommend Concept Spa for anyone thinking of purchasing a hot tub."
"I can not recommend this company highly enough! Jack's customer service, communication, advice, delivery and the hot tub itself were all outstanding. Thank you 🙏🏼"
"Amazing company and great service. The whole process is so easy and simple and nothing is too much trouble. Excellent value for money too and love my hot tub. Highly recommended."
"Had our fabulous hot tub delivered this week and would like to thank Heather, Mike, Bobbie and the team for everything. Excellent, friendly service since our first visit, a fantastic family run business."
"Concept Spa have been a dream to work with! Excellent customer service and after care. Their staff are knowledgeable, friendly and eager to please. Thank you Concept Spa!"
"Great Company to work with, amazing customer service. Genuine Family run business that cares about the products they sell and their customers."