Finance available. Reserve today with just £200.
OVERVIEW
Dimensions: 200cm x 200cm x 85cm
Introducing the Hydro from our range of R-10 insulated Thermal Spas. This hot tub benefits from only needing a 13amp supply and has been designed to not only look good but to offer premium-level specifications for an affordable price.
It's the perfect hot tub for anyone looking to add a new dynamic to their social lives, or for those who want to reap the benefits of hydrotherapy from the comfort of their own home.
CALCULATE FINANCE
ADD FINANCE
Please Note: finance calculations are estimated, we will contact you after your purchase to finalise pricing.
LED lighting
Ozone
Bluetooth music
Energy Efficient
A Closer Look At The Hydro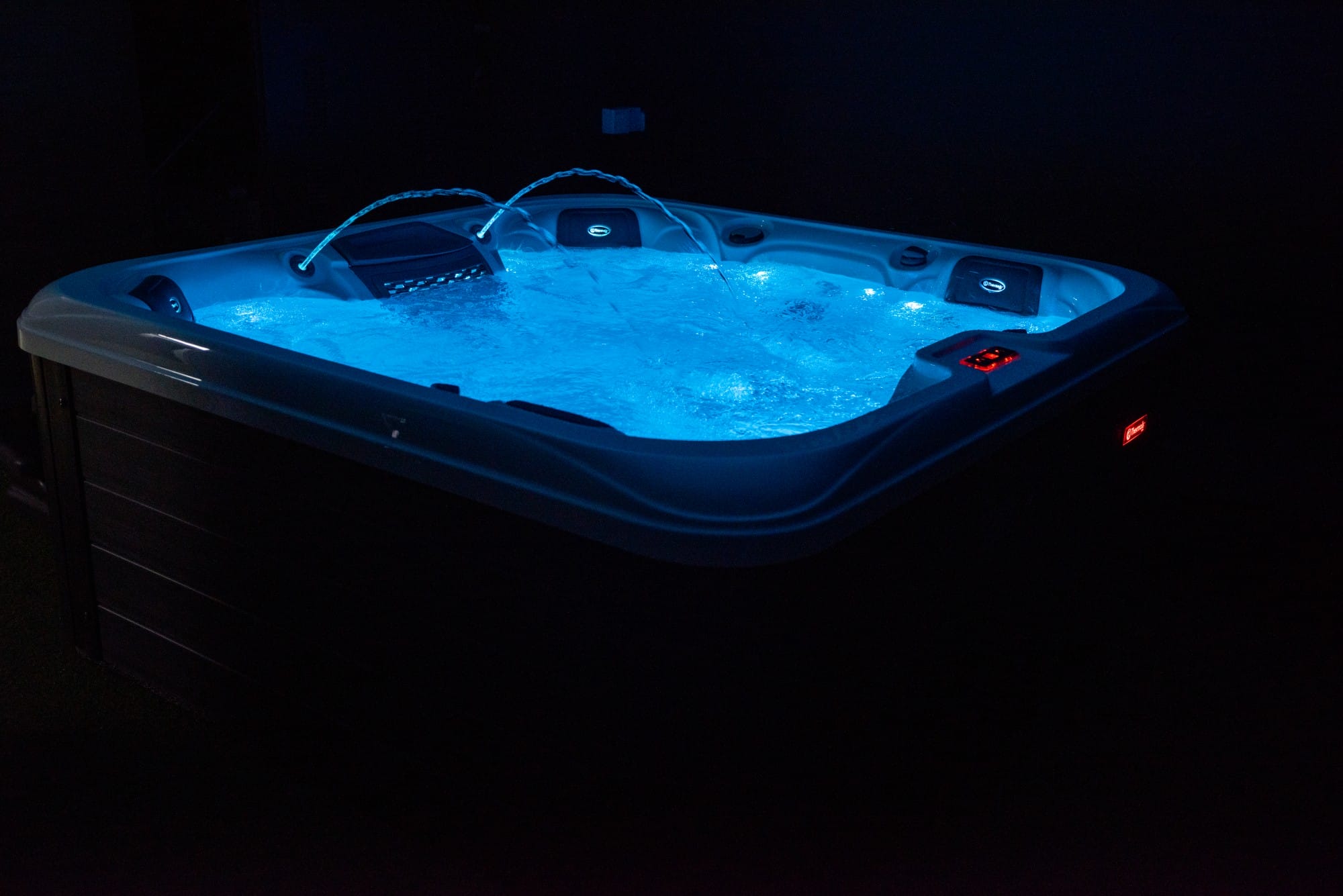 LIGHTING
The Hydro hot tub includes LED mood lighting in the base of the spa as well as backlit diverters, backlit headrests, backlit waterfall and waterline lighting. With a full range of colours, you set the mood. Whether you want a relaxing deep blue or a romantic red, there are colours for every occasion.
BLUETOOTH MUSIC
The Hydro hot tub comes as standard with a quality Bluetooth sound system. Simply connect your phone up to the hot tub's built-in Bluetooth system, click on your favourite song, and away you go!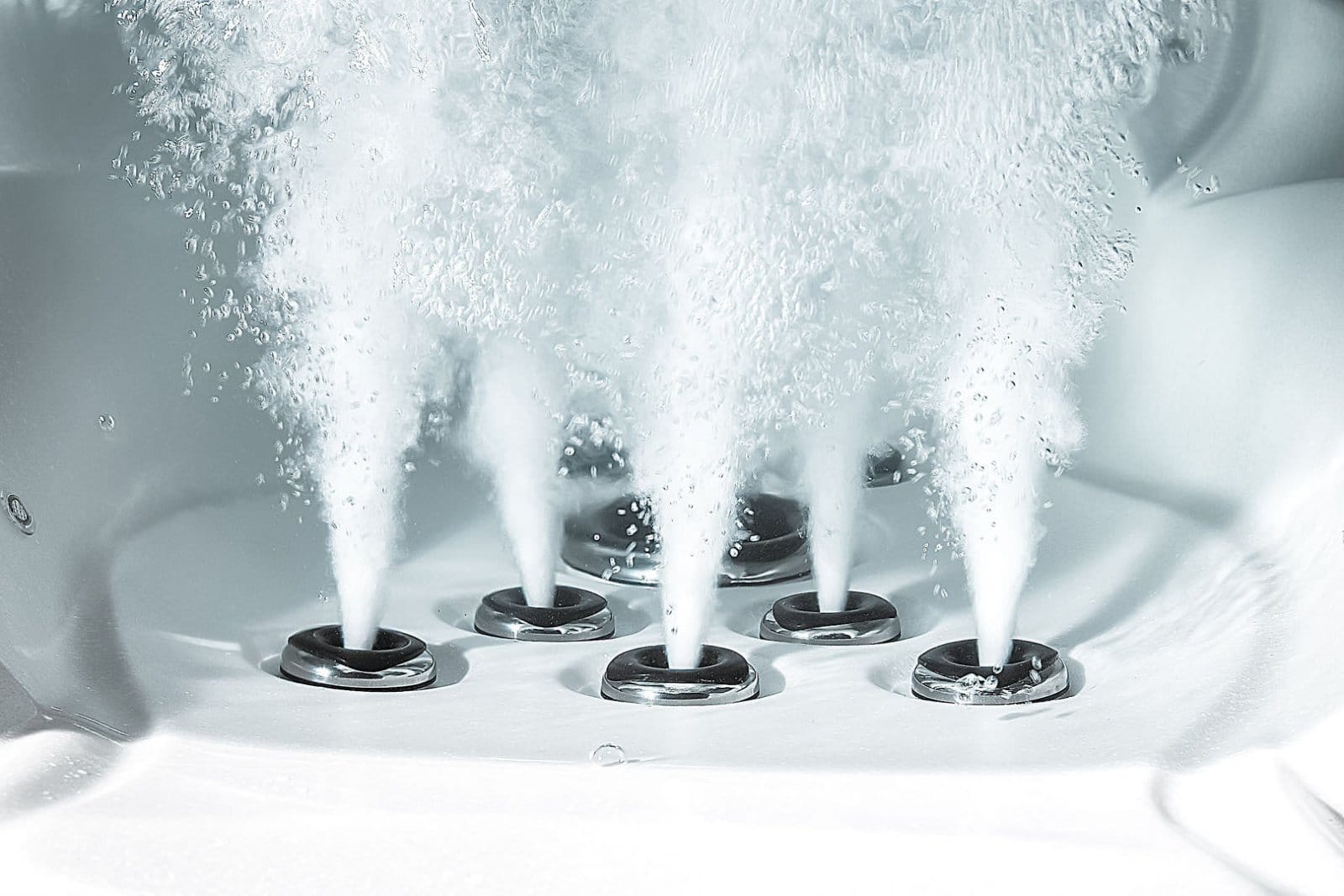 MASSAGE
The Hydro is a 13 amp hot tub which includes a 1x 3hp pump that has been combined with 25 jets. Making this one of the most powerful 13-amp hot tubs in our range.
Got shoulder pain? The Hydro comes with a reverse moulded collar seat, providing jets that focus on your neck and shoulders.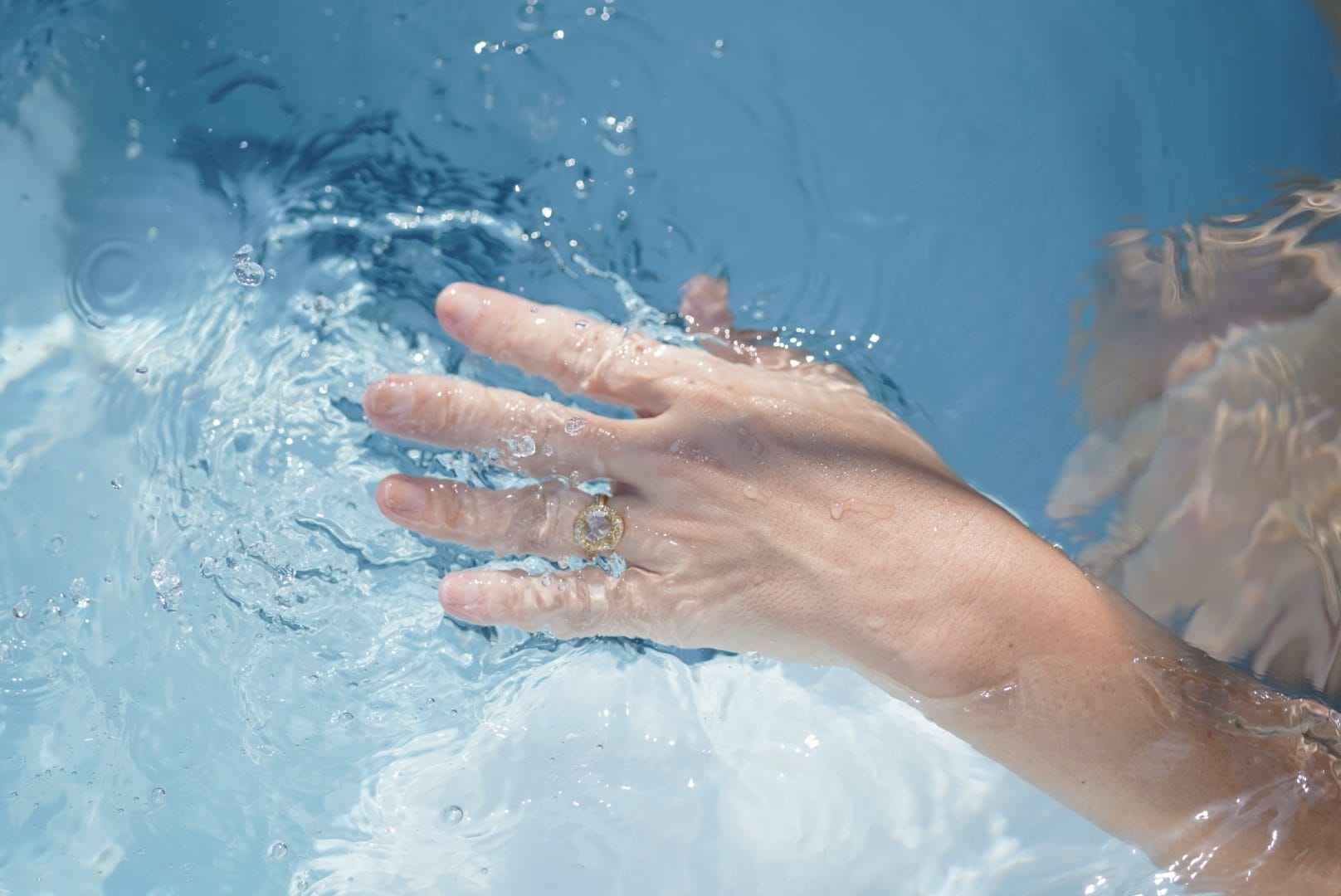 WATER PURIFICATION
Clarity of water is important, that's why this hot tub utilises the very latest in Ozone technology. But what does Ozone do? When used in conjunction with your regular hot tub sanitiser (e.g., chlorine or bromine), ozone will help to kill pathogenic bacteria, viruses and germs. This means that you'll in turn need less sanitiser, helping to reduce the amount you spend on chemicals whilst keeping your spa water cleaner and clearer.
R-10 INSULATION
Insulation is a vital feature of any hot tub. It plays a huge part in your water's heat retention, therefore meaning that the level and quality of your hot tub's insulation directly affects your day-to-day running costs.
Our Hydro hot tub comes as standard with R-10 insulation, a high-density polyurethane foam that has been applied all the way around the spa's perimeter and floor. The Hydro also contains insulation under the shell, giving this hot tub a two-step method of keeping your running costs down.
Your Hydro hot tub will also come with an insulated cover included in the price.
CONTROL PANEL
This hot tub comes as standard with a Gecko K300 control panel
SPECIFICATIONS
Seat Layout
4 seats + 1 lounger
Dimensions
200cm x 200cm x 85cm
Circulation Pump
1x 0.35hp
Electrical Requirements
13 amp
Average Spa Volume
999 Litres
Control System
Gecko K300
Water Features
Backlit waterfall
More Information
INTERESTED IN THIS PRODUCT?
WHY NOT ADD TO YOUR CART!
Get in touch with us and our expert team will be happy to help answer any questions you have
WHAT PEOPLE SAY ABOUT US
"Mike and Heather were so patient and helpful with advice on the best hot tub for my needs and the space I had in my small garden. Cannot recommend them enough. A great local family run business."
"Greatest variety of hot tubs in north wales. Well informed experienced staff always willing to help and advise without pressure. After sales service second to none."
"Excellent service from this family run business. After-sales support is fantastic from very friendly and knowledgeable staff. Well stocked showroom for all your essentials. This company offers great local service in North Wales."
"Concept Spa have been just brilliant helping us to choose a hot tub for our holiday property on Anglesey. Nothing is too much trouble and they have really gone the extra mile."
"Brilliant family company. Nothing was too much trouble for them. Our experience from initial advice to delivery and installation all first class. Highly recommend Concept Spa for anyone thinking of purchasing a hot tub."
"I can not recommend this company highly enough! Jack's customer service, communication, advice, delivery and the hot tub itself were all outstanding. Thank you 🙏🏼"
"Amazing company and great service. The whole process is so easy and simple and nothing is too much trouble. Excellent value for money too and love my hot tub. Highly recommended."
"Had our fabulous hot tub delivered this week and would like to thank Heather, Mike, Bobbie and the team for everything. Excellent, friendly service since our first visit, a fantastic family run business."
"Concept Spa have been a dream to work with! Excellent customer service and after care. Their staff are knowledgeable, friendly and eager to please. Thank you Concept Spa!"
"Great Company to work with, amazing customer service. Genuine Family run business that cares about the products they sell and their customers."